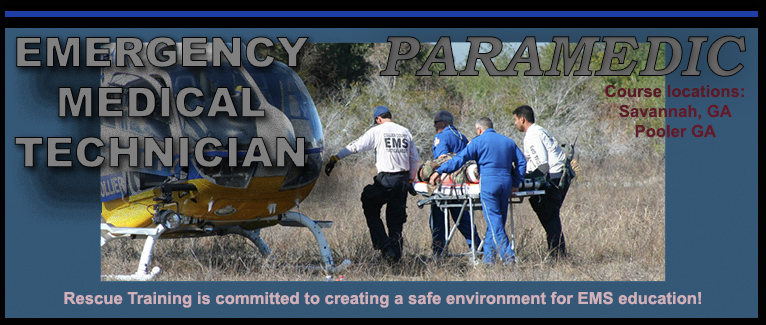 ---
COURSES
Emergency Medical Technician EMT - May 2, 2023

Savannah, GA Paramedic (NRP)

Dodge County, GA Paramedic (NRP) (map)
Brunswick, GA Paramedic (NRP)
American Heart Association (CPR, ACLS, PALS)
American Red Cross (BLS, CPR, AED, First Aid)
American Safety and Health Institute (BLS, CPR, AED, First Aid)
National Association of EMTs (PHTLS, TCCC, TECC, AMLS)

enrollment open
Rescue Training will live broadcast some classes via "ZOOM" platform for EMT and Paramedic classes as needed.
For the latest Information and start dates - Please Join Our Mailing List
---
NATIONAL REGISTRY EXAMS (PRACTICAL SKILLS)
NATIONAL EMS SCOPE OF PRACTICE (pdf)
---
EMT-Tactical®
Tactical Medic Training



Rescue Training Inc provides professional tactical medic training to professional medics. This EMT-Tactical® course is conducted by practicing physicians, tactical paramedics, SWAT members, law enforcement trainers, special forces medics, medical educators, and other experts in tactical medicine. more...

Licensure
Required Education and Training
The state of Georgia requires all Paramedics and Emergency Medical Technicians to be registered through the National Registry of EMTs or military certified ATP. For information regarding Georgia EMS Rules and Procedures, Forms and Resource Documents contact the State Office of EMS at (404) 679-0547
AHA / Life Support Courses

American Heart, ASHI, and NAEMT Programs



Rescue Training Inc is a satellite Training Center for the American Heart Association (AHA) and offers certification courses including: BLS/CPR, ACLS, PALS, AED, and First Aid. RTI is a Training Site for the National Association of Emergency Medical Technician (NAEMT) and as such offers certification courses such as PHTLS, AMLS, EPC, and TCCC (Tactical Combat Casualty Care). RTI is a Training Site for the American Safety & Health Institute

(ASHI)

and

offers a range of courses in first aid, CPR, AED, and basic and advanced life support training for the community, the workplace, healthcare providers, and EMS professionals.
---
View site map
Contact us for info
(912) 692-8911


(912) 692-8911


---


Veterans Retraining Assistance Program
---


BBB Accredited Business since 2004
---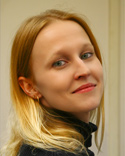 For more information
Misty Hall