RTI Announces another EMT course - January, 2014
Savannah, October 2013
January 13, 2014: The 200 hour EMT course will be conducted on Monday and Wednesday between 6pm - 10pm This course will last approximately four months and may include a few Saturday classes. register..
Shift Friendly Paramedic starting January 27, 2014 .... info
NR REFRESHER COURSES
December 9-13, 2013
January 13-17, 2014
February 10-14, 2014
March 10-14, 2014
SOCM / ATP PARAMEDIC PREP COURSE (military only)

December 2-14, 2013
---
Get your Associate of Science Degree in EMS
Rescue Training Inc has created a pathway to an Associates Degree for Paramedic graduates thru articulation agreements with
Health Career Institute and Columbia Southern University.




For more information about our Articulation agreements, please call the RTI Student Services Coordinator at 912.692.8911 or email misty@rescue1.com
---
---
Emergency Medical Services
Paramedic and EMT training.



Rescue Training Inc provides EMS training to qualified folks wanting to enter the EMS field and to those wanting to advance in their careers. Paramedic, Emergency Medical Technician, and EMT-Tactical™ courses are all approved by the Georgia Department of Public Health Office of EMS & Trauma and are approved for the use of VA educational benefits.
The schedule of up-coming and on-going classes can be found here.

EMT-Tactical®
Tactical Medic Training



Rescue Training Inc provides professional tactical medic training to professional medics. This EMT-Tactical® course is conducted by practicing physicians, tactical paramedics, SWAT members, law enforcement trainers, special forces medics, medical educators, and other experts in tactical medicine. more...

Licensure
Required Education and Training
The state of Georgia requires all Paramedics and Emergency Medical Technicians to be registered through the National Registry of EMTs or military certified ATP. For information regarding Georgia EMS Rules and Procedures, Forms and Resource Documents contact the State Office of EMS at (404) 679-0547
AHA / Life Support Courses

American Heart and NAEMT Programs



Rescue Training Inc is a satellite Training Center for the American Heart Association (AHA) and offers certification courses including: BLS/CPR, ACLS, PALS, AED, and First Aid. RTI is also a Training Site for the National Association of Emergency Medical Technician (NAEMT) and as such offers their certification courses such as PHTLS, AMLS, EPC, and TCCC
---
View site map
Contact us for info
(912) 692-8911





Veterans Retraining Assistance Program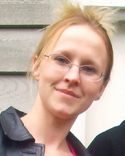 Misty Hall
Student Services Coordinator - Savannah
misty@rescue1.com