PUBLIC SAFETY TRAINING
Emergency Medical Services

Paramedic and Emergency Medical Technician certification programs



Rescue Training Inc provides EMS training for qualified students wanting to enter the EMS field and to those wanting to advance in their careers. Paramedic, Emergency Medical Technician, and EMT-Tactical™ courses are approved by the Georgia Department of Public Health Office of EMS & Trauma and are approved for the use of VA educational benefits.
---
National Registry Refresher Courses

NOTE: National Registry Paramedic (NRP) Recertification Requirements
EMT-P to Paramedic Transition
Please note if you are an EMT-P due to expire in 2016, this is your last year to complete the transition to Paramedic. You may either take a state-approved transition course or use the recertification by exam option to fulfill the EMT-P to Paramedic transition requirements. Upon approval of your recertification application, if you have not completed the transition requirement by March 31, 2016, you will receive an AEMT certification card after April 1, 2016. NREMT Brochure (pdf)
The Rescue Training "Paramedic Refresher Course" is also a "state Approved" Paramedic Transition Course and EMT-P students receive official documentation of such at completion.
March 31,2016 is

the deadline for meeting NR recertification requirements.

Emergency Medical
Technician (EMT)
NREMT Brochure
24 hours
March 7-9, 2016
MON - WED $175

Advanced EMT (AEMT)
NREMT Brochure
36 hours


March 7-10, 2016


MON-THR $200

Paramedic (NRP)
NREMT Brochure
48 hours
March 7-11, 2016
MON-FRI $250
2016 courses currently registering

Advanced Cardiac Life Support (ACLS)
Initial Certification Course: February 29 and March 1, 2016
Mon & Tue - Start 09:30 Cost: $188 included book
Pediatric Advanced Life Support (PALS)
Re-certification Course: Friday, March 4, 2016
Cost: $125 Start: 09:30
Advanced Emergency Medical Technician (AEMT)

FEBRUARY 9, 2016

FULL


136 hour Traditional Program: (for the EMT) More info.....

Emergency Medical Technician (EMT) FEBRUARY 22, 2016
200 hour Traditional Program: More info.....

Tactical Combat Casualty Care (TCCC)
NAEMT CERTIFICATION COURSE
March 19-20, 2016
Roanoke, VA
Cost: $350 (includes text and lunch for both days)
Information Contact: Michael Pruitt, michaelpruitt7@gmail.com 540-494-2393
Location: Hosted by Jefferson College of Health Sciences, Emergency Services Program 101 Elm Ave SE – Roanoke, VA 24013

For the latest Information and start dates - Please Join Our Mailing List
American Heart Association - CPR & Cardiac Courses
BLS Recertifications-1st Tuesday Each Month at 6:00 PM
ACLS Recertifications-2nd Friday Each Month at 9:30 AM

---
Get your Associates or Bachelors Degree

Rescue Training Inc has created a pathway to a Degree (AS or BS) thru an articulation agreement with Columbia Southern University.

Bachelor Degree (BS) in Fire Science
Columbia Southern University.

For more information about our Articulation agreements, please call the RTI Student Services Coordinator at 912.692.8911
NATIONAL REGISTRY EXAMS (PRACTICAL SKILLS)
---
EMT-Tactical®
Tactical Medic Training



Rescue Training Inc provides professional tactical medic training to professional medics. This EMT-Tactical® course is conducted by practicing physicians, tactical paramedics, SWAT members, law enforcement trainers, special forces medics, medical educators, and other experts in tactical medicine. more...

Licensure
Required Education and Training
The state of Georgia requires all Paramedics and Emergency Medical Technicians to be registered through the National Registry of EMTs or military certified ATP. For information regarding Georgia EMS Rules and Procedures, Forms and Resource Documents contact the State Office of EMS at (404) 679-0547
AHA / Life Support Courses

American Heart and NAEMT Programs



Rescue Training Inc is a satellite Training Center for the American Heart Association (AHA) and offers certification courses including: BLS/CPR, ACLS, PALS, AED, and First Aid. RTI is also a Training Site for the National Association of Emergency Medical Technician (NAEMT) and as such offers their certification courses such as PHTLS, AMLS, EPC, and TCCC (Tactical Combat Casualty Care)
---
View site map
Contact us for info
(912) 692-8911


(912) 692-8911


---


Veterans Retraining Assistance Program
---


BBB Accredited Business since 2004
---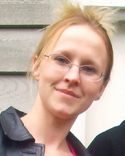 Misty Hall
Student Services
Coordinator - Savannah
Misty@rescue1.com